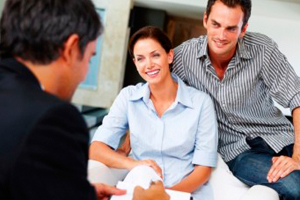 This article will look at various ways that you can add value to your pool proposal. Nothing is more important to your business than new leads, new enquiries and new opportunities, so it's important to win that new contract and do it in a way that leads to as much revenue for your pool business as possible.
Stand out from the crowd.
It may well be that your potential client has asked for a number of pool companies to quote on their project. Now, you know a lot about pools and you can probably see that your proposal and quote is obviously the best option for that client to take.
However, your client might not be such an expert and so the things that seem clear to you may not be as apparent to them. What you need to do is to have some unique features that will make your pool proposal stand out. You need to find ways to sell your ideas and your quote. You need to present the proposal in a compelling way.
Listen first, talk later.
Every client is different, in the same way that every job, every pool is different. Each client will have things that are more important to them and ideas that they find more attractive. This doesn't just apply to the design and spec of their pool, it applies to how those ideas are sold to them.
In talking to your client, you will find out what things appeal to them most. Do they want the best pool that money can buy, no matter what the cost or are they very keen to stick to a tight budget? Are they laid back and relaxed or terribly keen to impress the neighbours?
Do they have a more traditional outlook on life and want a very personal, human presentation or would they prefer to be presented with a CD that they can explore themselves packed with videos and web links?
These are all indicators of how the client thinks and what sort of proposal will appeal to them the most. So listen to what your client has to say not just from the point of view of the design brief, but also to hear ways that you might best present your final proposal.
[adrotate group="4″]
No second chance on first impressions.
As we've said, new business is the life-blood of your company and each and every enquiry is an important one. Even a request for pool chemicals is a chance to establish a relationship with someone who may well be a future client on a big project or will recommend you to others.
Good impressions start with how you answer the phone, but assuming that you have landed the chance to present a pool proposal then make sure that you give your company the best possible chance to shine.
Look at how you intend to present the proposal. CAD tools, web links and videos can bring a presentation to life and assure your potential client that you are up to date with everything that is current in the industry.
Some clients might say, 'Just send me the quote,' but it is almost always better to present in person. It gives you a chance to answer questions and it gives you a chance to show your client that you are someone they can trust with the job.
Closing the deal.
When you make your presentation, offer more than one option and include some clear opportunities to upgrade to higher value options that may well increase your margins.
If you have access to unique products or skills, make that very clear and apparent, show the client just how that can benefit them. If you include a time limited product or service offer in your proposal, it will help the client see an advantage in making up their mind quickly and committing to your company.
Essentially, you are trying to persuade the client that they will be happy with the pool products and services that you have to offer, one of the best ways to do that is to include some testimonials from other satisfied clients. (Of course this means that you should always ask your clients if they would be willing to give you a testimonial when you finish a job.)
At Wet Leisure we are committed to innovation and knowledge within the wet leisure industry. For more information on marketing and promoting your business check out the other articles on this website, join one of our many industry specific groups or speak to a member of our team.
Do you have something to add? Agree or disagree with our suggestions? Add your comments in the box below…
[adrotate group="4″]