Would you describe most of those sales as being at the top-end of the market, budget conscious or somewhere in between?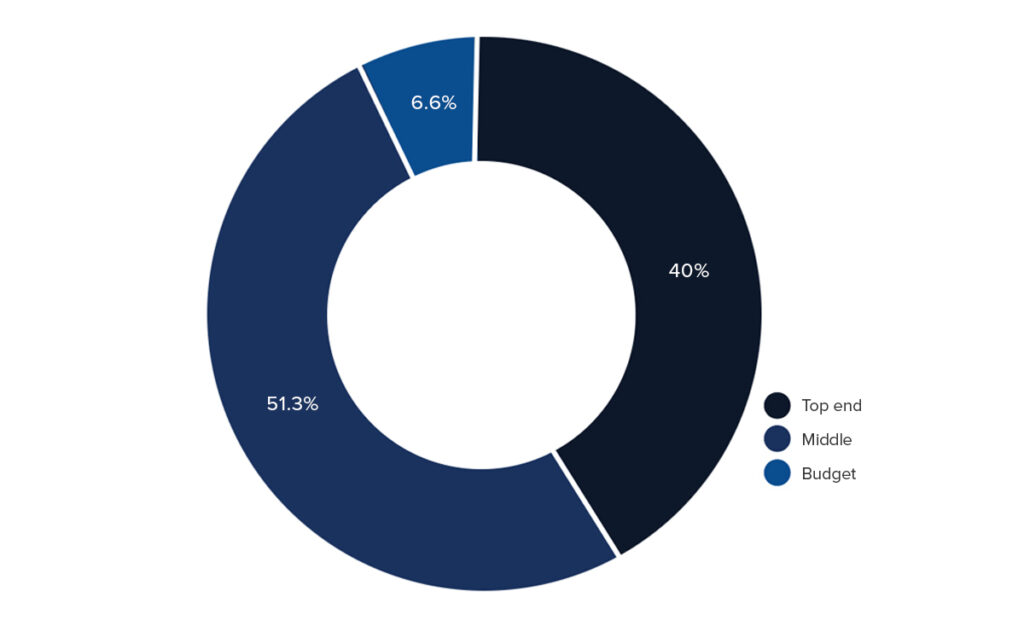 The present financial climate appears to have left the rich relatively unscathed while making life very difficult for people on lower incomes, for people with less disposable income.
That being said, perhaps a quote from last year's survey sums up what customers are looking for.
"People are looking for the best possible products but they want to pay the lowest possible price."
What marketing and advertising do you do for your business?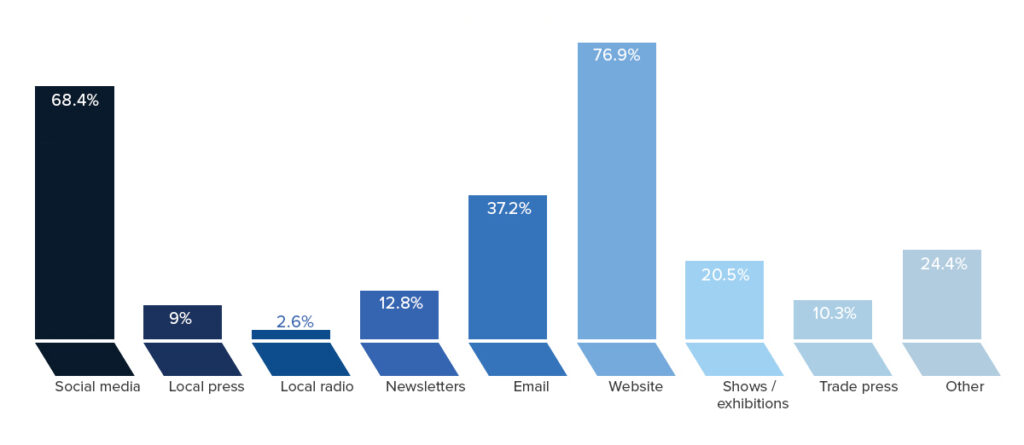 A website, a social media presence and email marketing have become the three main pillars of wet leisure marketing.
These channels are being used by everyone therefore it takes a degree of skill to stand out from the competition. Your website has to be easier to find on Google and other search engines and must be more persuasive, informative and attractive when people get there. Your social media presence has to be more engaging and you have to dedicate more time to responding to enquiries and questions. Your emails have to be better written and more useful to their recipients.
We live in a world where everyone who works in business, works in marketing that business.
The secret to great marketing is to understand your customers and to understand what they are looking for. You need to get the right sales message in front of the right person.
With the increase in e-commerce and the apparent supremacy of digital marketing it's easy to believe that all your marketing efforts should take place on the web. That isn't necessarily true.
We asked respondents what marketing they felt worked best for them.
"Google search Yel.com"
"Website including Google ad-words gives wide coverage. Referrals – people referred by friends are more likely to buy."
"Word of mouth – people buy from people."
"Promotional items – clothing / vehicles Word of mouth and the length of time we have been around (54 years) Vehicle advertising is best."
"Word of mouth."
"Social media + regular mail shots to existing customer base."
"I've been in business nearly 40 years and word of mouth is the best form of advertising."
"Facebook. It allows my business to grow organically without expensive advertising campaigns."
"Direct marketing (emails) with existing customers draws some of the best returns to marketing efforts. Customers who have already purchased from you are likely to continue adding to their purchases with you."
"Social media & Google – Customers are more engaged, they're also checking out reviews more."
But of all the responses to this question, by far the most popular was,
'Word of mouth."