The Internet. A threat, an opportunity or just a fact of life.
It seems as if the Internet has been with us forever, but it hasn't. Back in 2011, it was fair to say that, when it came to the digital world, opinion was still divided.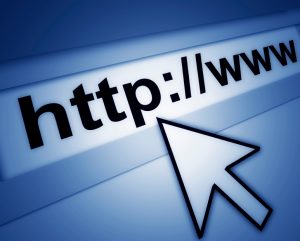 The most obvious statistic regarding this survey and the Internet is that 100% of the respondents were recruited via the web.
All of the survey respondents were either using social media platforms to connect with their customers or business networks, using forums to discuss wet leisure issues or receiving email newsletters containing facts and advice regarding the wet leisure industry.
So all our respondents can see some positive aspects to the web however 33% of them listed 'the internet' as a business threat for 2012. Of course, the particular aspect that they feel threatened by is "discount internet sales", and "online cheap imports".
Nevertheless, all is not rosy for the e-commerce world and one respondent writes: "We are online but the margins are so low we don't even bother to match some prices."
In fact, the responses concerning their expectations for 2012 showed that businesses with online-ecommerce sales were significantly less optimistic than the norm. 52.4% seeing 2012 as 'Difficult' against the overall sample of 40.4.
Another way of looking at that is that the rating average for 2012 falls from 3.0 to 2.76 for respondents active in e-commerce.
Perhaps by putting a part of their business online they found themselves competing directly with a global market rather than purely a domestic one. Certainly e-commerce businesses are forced to compete almost wholly on price and that is a strategy that drives down margins and is potentially unsustainable.
In comparison to the fall off in confidence of the e-commerce retailers there were a number of respondents who viewed 2012 as having the potential to be a successful year.
The following quotes are from 2 respondents who rated both 2010 and 2011 as being 'Extremely Good' years and expected 2012 to be the same.
"All our installations are at the very top end of the market with every one coming from recommendations via existing clients."  
"If you're losing custom it's no good blaming the economy, look closer to home and how YOU can improve things, it's all in your hands! Sensible pricing and good workmanship has worked for us and the business is still growing."
If we look at other respondents who saw the future as positive then one perceived opportunity to business was, "Opportunities are still at the top end of our industry and need to be capitalised on to high standard."
One respondent stated the biggest business threat for the year ahead simply as, "Apathy".