In terms of a recession, and although the wet leisure industry has had a good year the UK economy has been suffering overall, we are used to hearing about the 'squeezed middle'.
But has that been true of our industry.
Would you describe most of your sales as being at the top end of the market, budget or somewhere in between?

In previous surveys we have seen, and commented on the fact, that the top-end of the market has remained relatively strong throughout a period of recession.
This year seems to show something of a resurgence of the middle market so we examined some of the similarities and differences between those two groups.
In terms of UK region, top-end sales are concentrated in the South East and the South West with almost 67% of that business being reported in those two areas. Sales in the middle of the market are distributed much more evenly around the country.
Businesses dealing with more top-end sales tend to employ more people than the industry norm, perhaps due to increased size and complexity of the projects.
When we look at those projects, we see a huge difference.
Sales those respondents describe as being middle-market are predominantly spas. Over 75% of spa sales in the UK that the survey records are in this category. And really, that should come as no surprise.
"There seems to be a lot more consumer confidence in the Hot Tub sector and more disposable income available allowing for more £7- 10k sales."
By the same token, top-end sales cover the whole wet leisure spectrum, from in ground pools to saunas and steam rooms. They do, however, seem to let slip the opportunity to sell consumables and service contracts, being mostly focused on installation.
Other than that, the groups are broadly similar, with the top-end segment being marginally more confident in regard to business conditions next year.
What is interesting, however, is how that middle sector has grown over the last few years.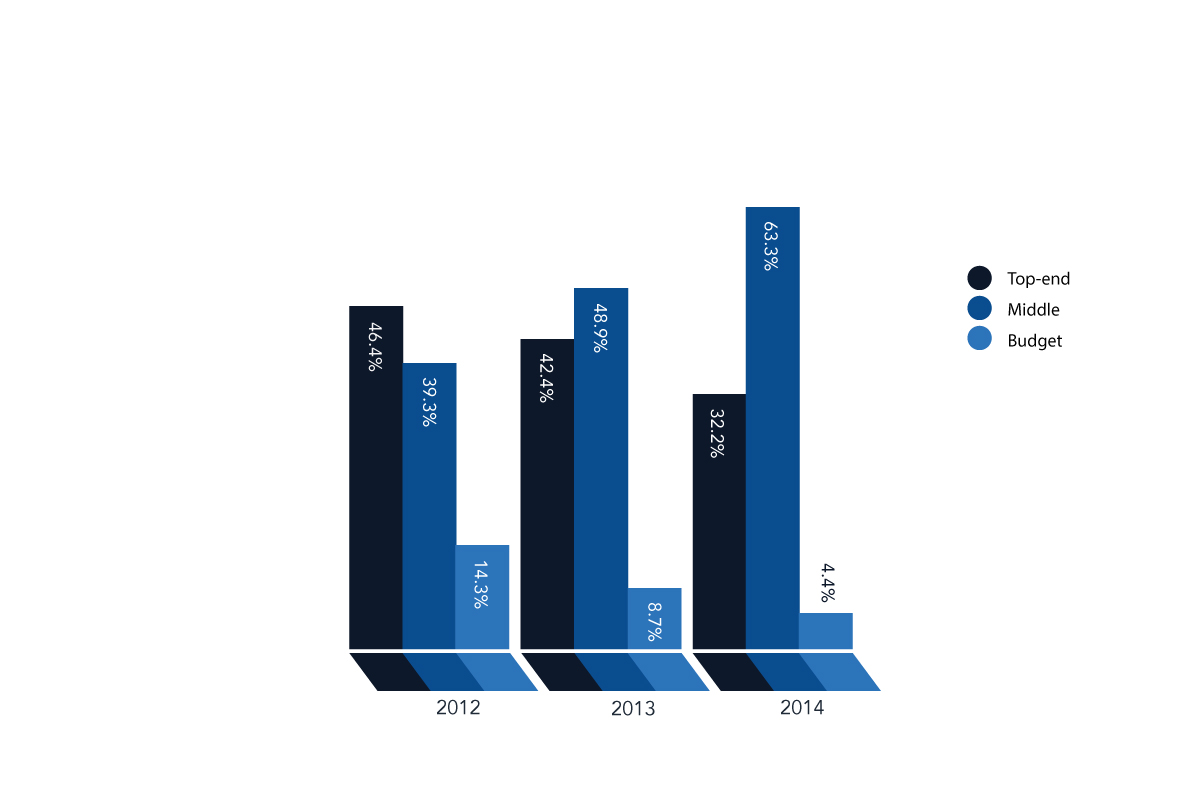 The number of survey respondents has increased over the three years so what we are seeing is a change in the relative strength of these three sectors; however, even taking that into account, we are seeing clear growth.
The crash of 2008 and the subsequent recession hit the middle market hard. It seems that they are on the road to recovery.
That is obviously good news for the whole industry although some respondents sounded a note of caution. A greater volume of sales in this middle sector, and particularly of spas and hot tubs, could encourage cheaper foreign imports to the UK and businesses should use social media and marketing to inform customers of the potential problems there.
"The Internet selling cheap Chinese tubs for £2,500 is stopping it from being an incredible year and is giving hot tubs a bad name."
And that brings us to look at what forms of marketing our survey respondents are using.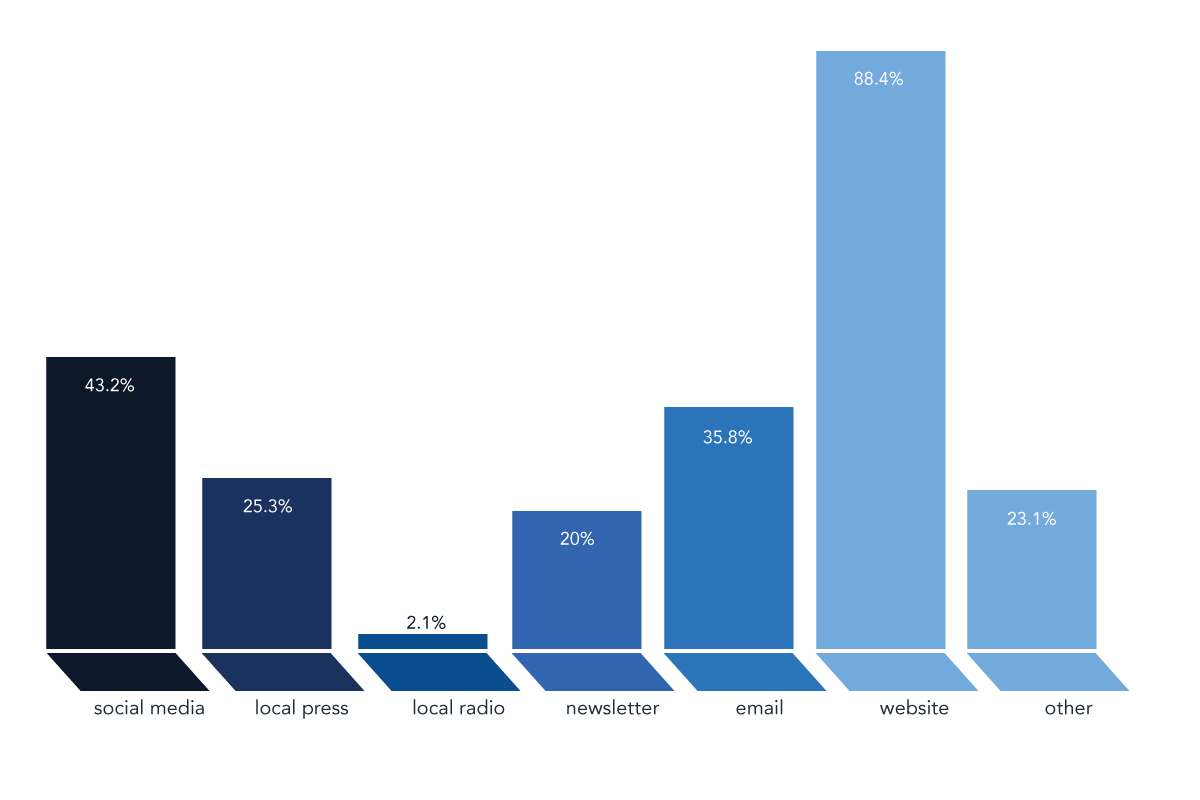 Almost 90% of businesses have their own website. Almost 50% of respondents are using social media.
Social media seems to be particularly important to businesses in the spa sector, and that makes sense. Social media is about sharing and what do we like to share? We share images and stories about having fun, about socialising with friends and relaxing.
"Facebook is our best form of continual marketing."
We also gave respondents the opportunity to comment on which form of marketing they preferred and 'word of mouth' and 'recommendation' came out as clear favorites but in many ways, social media is just a digital form of word-of-mouth.
"Doing a good job professionally is the most beneficial marketing tool."
2014 also showed continued demand for energy saving products.
"Energy efficiency is very 'fashionable' in this day and age so customers are keen to get involved."
The number of businesses serving purely the commercial market has shrunk to almost nil. Digital marketing has taken over from traditional media across the industry.
"I think the reputable companies in the industry are now better equipped with the help of social media to fend off the 'cowboys' that will naturally try and jump on the bandwagon as popularity of hot tubs increases further."
Where people had concerns for the future they were most likely to be regarding the effect that the coming election may have on the economy, their ability to recruit skilled staff and, of course, the possibility of poor summer weather.