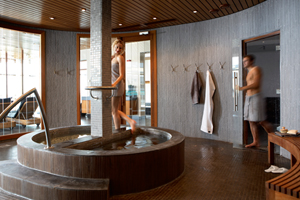 With more and more businesses in the wet leisure industry working in the commercial and public sector, knowing how best to tender for contracts has become an important business tool.
Tendering can be a major opportunity to win new business.
A Request for Tender (RFT) is a formal and structured invitation to suppliers to provide services or products to the public sector.
In the wet leisure industry projects that might be put out to tender might include work at leisure centres or pools and hydrotherapy installations for the health care sector.
The tender process is designed to ensure the best use of public money and transparency and fairness in making the choice regarding contractors.
In the private sector, this process might also be called a 'request for proposal' and typically would have a less rigid structure. Private hotels, leisure parks and private health clubs might be sources for this type of work.
The similarities between are two are that they are in the main concerned with larger, more complex projects where your business might be a main contractor or a sub-contractor brought in for your specialist knowledge.
There is a legal requirement for government tenders and other public tenders above a certain size, as a part of the procurement process
Significant new tender opportunities may well be reported in the trade press.
Even small suppliers can benefit from tracking these: while a small company may not be able to compete directly for a large contract, there may be opportunities to subcontract.
Building relationships with architects and building firms which deliver on these sorts of project will also help to keep you informed of what new business possibilities exist ant any given time.
Cost effective tendering.
Businesses can be put off the tendering process because they see it as either too complicated or too expensive in terms of time and commitment.
It makes sense, therefore to only tender or submit a proposal on work where you consider that you have a good chance of winning a profitable contract. It can sometimes be the right decision to decline an offer to tender.
Invitations to tender or submit proposals will have deadlines and the chances of putting together a successful tender are increase if you get involved in the process as early as possible.
Invitations to tender may be asking for the best solution possible regardless of cost, they may be seeking the lowest price or they may be looking for what might be termed 'best value'.
How to tender.
Your proposal needs to be driven by, and follow, the tender document. You need to make sure that you meet all the requirements in the tender and if you find anything unclear, then the best thing to do is get in touch with the client and ask for clarification.
Try and highlight any areas where you think that you have a clear advantage over other businesses that you might be competing against.
The sort of issues that you might come across in the document would include:
Demonstrating that you have the required areas and levels of experience and expertise.
Providing an accurate specification and schedule for the work that you propose doing.
Showing that you have all the required insurances and that your company is financially able to complete the project.
Explaining how you would manage the project and which individuals in your company would lead that process.
Showing that you conform to necessary industry standards and health and safety policies.
Pricing.
Your submission should be clear and well presented.
If the tender document specifies what format your submission should take and what the deadline is, you should comply. Whatever happens, you should follow up to ask why your bid succeeded or failed so that you can improve future tenders.
Making it easier.
If your business is looking to win larger and more complex contracts then you will almost certainly get involved in the proposals and tenders process.
It can be daunting, and the first few tender documents you answer are likely to be challenging.
There are companies and individual consultants who specialise in tenders and proposals and you might consider using their services.
Another good route is to make a collaborative partnership with one or more other businesses so that you can combine your skills and resources to win new contracts together. If one of your partners has successfully pitched for a tender or won a big contract before, that is obviously an advantage.
We hope that this article has been of use to you.
If you have any ideas or insights that you would like to share, then please use the reply box below and get a discussion started.