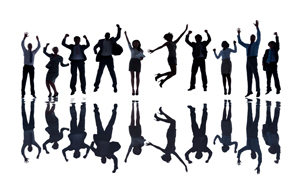 Customer satisfaction builds word of mouth referrals, a healthier profit margin and can help grow your business. So what issues do you need to consider on this important topic.
'All my customers are satisfied customers'.
We all take a pride in our businesses and we all like to think that our customers are happy with the service that we give them.
But customer satisfaction is such an important issue that it really does deserve to be looked at again from time to time.
Customer satisfaction is the biggest single driver behind word of mouth advertising; be that traditional friend to friend referrals or social media.
Your products and services may well be first class, but people often don't feel themselves qualified to judge on that score. However, they do know if they are 'happy' with the customer service that they have received.
People will pay a premium for what they feel is 'good customer service' and that is as true in these budget conscious times as it ever has been.
So, the two added together give you a growing number of customers prepared to pay just that little bit more than they could get if they really shopped around and scoured the internet.
Doesn't that make customer satisfaction one of the most important things your business needs to aim for?
'Customer service means different things to different people.'
People are all unique and one of the aspects that make them so is that they value different things.
The best way to find out what sort of service a customer wants is to ask them. People liked being asked.
Would they like to be kept up to date with the latest developments in the market? Would they like you to get in touch when their pool or spa is due a routine service or would they rather that you left it to them to call you?
Ask them.
Ring your customers and ask for feedback on the work that you have done for them.
Do a customer satisfaction survey by phone, or post or email. If nothing else, it tells your customers that they are important to you.
It can be a little un-nerving to ask for feedback in this way. Almost as if you are asking for praise but most people won't see it that way. If you do it right they will see that you are genuinely concerned about their approval of your business and respond accordingly.
Of course, the other issue is that you might be concerned that you will un-earth unhappy customers.
Well, if you do then you have a chance to address their issues and get them back on your side.
If you don't contact them, they will still be unhappy with your business but they will be telling that to other people rather than you.
We hope that this article has been of use to you.
If you have any ideas or insights that you would like to share, then please use the reply box below and get a discussion started.