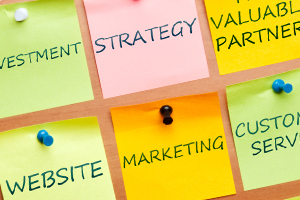 In this article we'll look at some of the things that you might want to include in the 2014 business plan for your wet leisure business.
Planning a business strategy for the year ahead.
It's easy to think that making a strategic plan for the year ahead is something for multinational businesses or the sort of big brand that you see advertised on TV.
But a business plan is just that, a plan. And surely at this time of year don't we all think about making plans for the year ahead. What we would like to achieve, what we would like to change, where we want to be in 12 months time.
Well, the same is true for your business.
The very act of planning makes you take time out to think about where your business is and how you would like to see it grow.
And that is the essence of business planning.
 Where would we like to be this time next year?
 How are we going to achieve that?
What might 2014 bring?
The world changes all the time and that pace of change only ever seems to increase.
New products, new trends, new customers behaving in new ways.
When you are planning for the coming year, you should remember that old adage, 'the customer is king'. What that means in planning terms is that you have to follow the customer rather than try and lead them or worse, ignore them.
The big businesses that went out of business last year – Woolworths, Comet etc. – did so not because they were bad businesses but because they ignored how their market had changed and how their customer's behaviour had changed.
No matter what we would like to see happening, the overriding market trends seem to be a growth in indoor pools and basement pools and a decrease in above-ground pools. Sauna is a growing sector. The top-end of the market is healthier than the 'budget' end.
If you look at how other businesses in the wet leisure industry are fairing, then you can see that the most successful ones are increasing their range of business. The more successful businesses are operating in both the domestic and commercial markets; they are selling not only pools but also spas and saunas.
Where does this information come from?
The Wet Leisure Survey is in its third year now and the report is free to download for everyone.
So look at how the market is changing and see how your business can profit from those changes.
Marketing matters.
Aside from providing a first rate service and looking after your customers, good marketing will help your business grow more than anything else that you can do.
Most businesses in the wet leisure industry, and yours is probably no exception, will have a website.
Increasingly, the job of marketing is to drive traffic to that website.
Whatever you may think of Facebook, Pinterest, YouTube and the other social media sites, they do provide one of the best ways of attracting potential customers to visit your website and see what your business has to offer.
While you are planning, get the calendar out and look at the year ahead. Are there certain dates that you should plan activity around; the beginning of the season or a local show or event? Your local paper might be planning a special supplement on health and fitness or lifestyle products? Ring them and ask.
Mark these dates for specific marketing activity and then look at the gaps. What can you do in those weeks or months that will keep your business visible to your customers and keep you front of mind?
Most wet leisure businesses will be doing their own marketing and we all tend to be best at what we enjoy. So think about what you would enjoy doing most – writing a blog, talking to people at an open-day or show or 'chatting' and sharing on Facebook – and make that the most important part of your marketing plan.
Operations and financials.
Operations are really the nuts and bolts of your business; your premises and IT systems, your transport and stock.
If your premises are rented think whether you really are getting maximum value from them. Is there enough footfall in the surrounding area? Do they give the right impression about your business?
IT systems play an increasingly important part in modern business. Is all your data backed up and do you have budget set aside for updating computers or software if that becomes necessary in the coming year?
[adrotate group="4″]
Keeping your transport well maintained is the best way to keep unexpected costs down and problems at bay. Fuel costs are constantly rising so you might want to look at trading down to a more economical vehicle or at least having an economical 'run-about' for journeys and jobs where high load capacity isn't an issue.
Stock levels should be looked at. There is a fine line between having enough and having a surplus that then needs discounting to clear. Excess stock levels represent capital that is tied up but isn't really working for you.
Cash flow is going to be the most important issue for 2014, just as it is for every year.
Look at the expenditure that you know your business is going to have to make. Look at the revenue you need to make to cover those fixed costs.
Break it down, month by month. Does it seem realistic?
Stretch your sales targets a little. You want something that is a challenge, but is achievable.
Best of luck.
Luck always plays a part in business, but the harder we work, the luckier we get.
Of course it has its challenges, but what job doesn't.
Essentially we are in business to provide our customers with relaxation, health and fun. That doesn't sound too bad, does it?
We hope that this article has been of use to you.
If you have a comment to make or there is anything you would like to add to this article, then please use the comment box below and get the discussion started.